Mar 11, 2022
It's back! After a very successful JKC series last year, we are holding it once again! This is where we get to showcase our up and coming stars in the making – both Rookies and Juniors.
Loxton: 10th April 2022
Adelaide: 28th May 2022
YPDKC: 30th July 2022
Tatiara 22nd October 2022
To nominate:
Update: Rookie drivers are also welcome to be a part of this exciting series.
Rookie/Junior Drivers who wish to be a 'contracted driver' must select Race Meeting 10/04/2022 Loxton 'JKC Series contracted drivers only = Rnd 1-4'
Go through your AIDKA App and click on the little man icon (Top Right Hand Corner) and select Race Calendar.
You can nominate as many drivers as you want in the one transaction. You just need to change the licence # of the driver.
For those people wishing to nominate drivers but don't have access to the AIDKA App – please click on this link: https://app.aidka.com.au/dk/#/calendar
Nomination Fee for series = $120
You can nominate at each track separately but you won't be considered a 'Contracted Driver'. Please be aware if you are Contracted Driver, you will keep your kart number for the entire series.
JKC Hoodies are available for Contracted Drivers only. ** $35 **
To view and order please go through Messenger via our JKC Facebook page.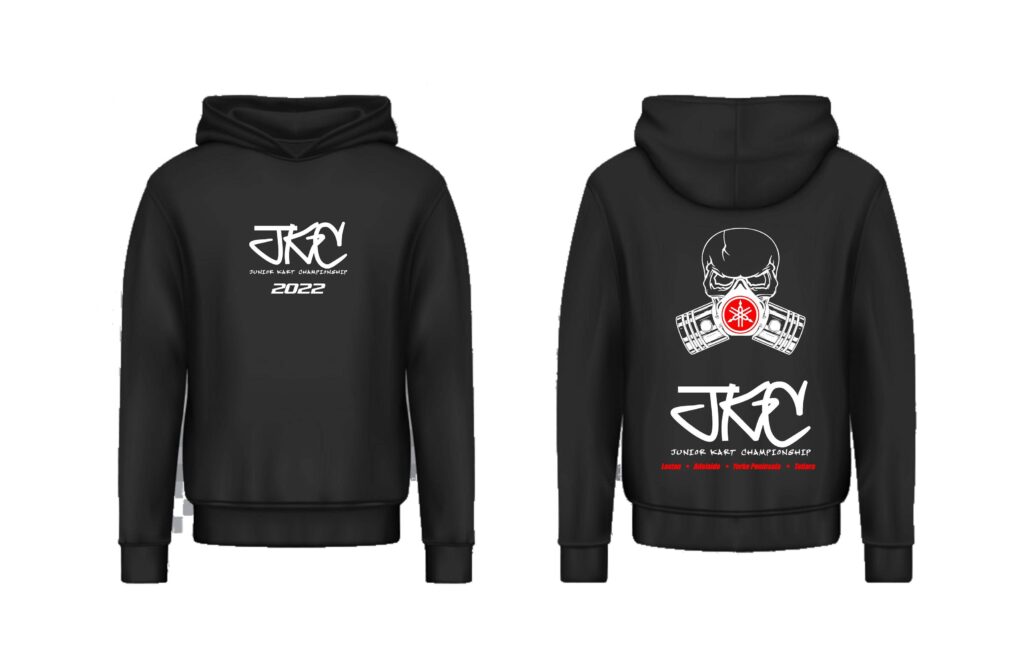 Sizing Charts below: